Main content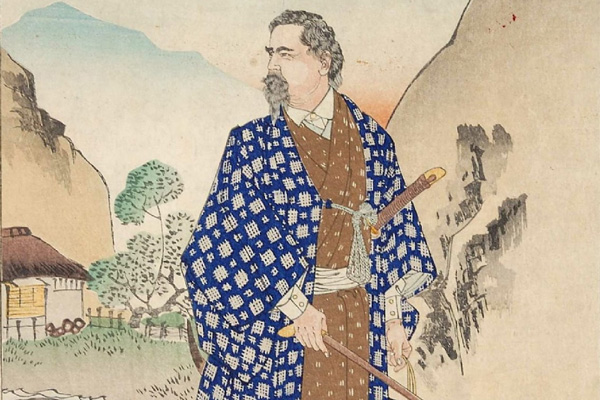 Asia
---
Emory University's Ph.D. program in South Asian and East Asian is extremely selective. We admit a small number of outstanding students each year, to whom we provide close personal attention and support, thus building small cohorts of exceptional graduates. The department prides itself on offering disciplinary rigor and interdisciplinary stimulus in the training of its graduate students.
The Asian History program focuses on the theme of colonialism, postcolonialism, and the making of the modern. In the making of the modern we seek to draw attention to regional differences of early modern conditions and culture and the influence that such local differences had on modern historical trajectories. The program is an outstanding place to focus on Asian history in its regional variations, global history, and subaltern studies, and provides an exceptional opportunity for students to investigate colonial and postcolonial conditions in the context of ongoing debates across the global South.
Core faculty
Our core faculty includes Gyan Pandey, who specializes on modern South Asia, postcolonial and subaltern studies. In the area of East Asian studies, students work with Tonio Andrade, who specializes in Ming-Qing Chinese history and comparative colonialism. The history department is also home to various faculty who specialize in other parts of Asia, such as Matthew Payne, whose research focuses on Kazakhstan; and Jeffrey Lesser, whose research includes the Asian Diaspora. 
The department has other faculty whose teaching and research are closely connected with questions of colonialism and imperialism: among them, Clifton Crais works on Southern Africa, state formation and political culture, inequality and environmental change, and comparative empire; Tehila Sasson, whose research includes imperialism, decolonization and internationalism.
Specialists
Outside the department are a broad range of specialists, several of them associate members of the department, whom students of South and East Asian History work with. These include: Ruby Lal and Roxani Margariti (MESAS); Deepiengka Bahri (English); Joachim Kurtz and Eric Reinders (Religion). Graduate Students have also worked closely with faculty in Women's Studies, and taken courses towards the obtaining of the Women's Studies M.A. Certificate.
Ph. D. program benefits
The Ph. D. program benefits from the seminars and workshops organized under the auspices of the Workshop in Colonial and Postcolonial Studies, directed Gyanendra Pandey. The workshop invites scholars in History and cognate disciplines like Anthropology, Women Studies, Literature and Film Studies to present their work.
It provides a forum where our students meet established scholars and engage in critical discussions of their published and unpublished work as part of the graduate training. The workshop also supports an annual Interdisciplinary Graduate Student Workshop, which is organised by the students of the department, along with students from Anthropology, Women's Studies and other departments.
First and second year coursework
With other students admitted to the Ph. D. program in History, Asian History students focus in their first and second years on coursework, including a foundational seminar in South Asian and/or East Asian history and historiography (depending on students' specializations). Alongside, they develop annotated bibliographies in three areas of special interest, which they are required as part of the comprehensive portfolio submission (comprehensive portfolio submission usually occurs in fall of the third year).
Dissertation work
Following this, students move to concentrated research and writing of the dissertation, working with a small committee which will include one of the History PhD program's faculty members as the primary advisor. Like graduate students in other universities, they have the opportunity to undergo teaching training, but Emory's structure is uniquely supportive: The Teaching Assistant Training and Teaching Opportunity (TATTO) Program is widely recognized as a model for integrating pedagogy with graduate education.
In sum, Emory's Ph.D. program in Asian history, with its emphasis on colonialism, postcolonialism, and the making of the modern, produces scholars uniquely qualified to teach and write in a profession that increasingly values comparative, global, and transnational history.
History PhD Program Faculty